Staff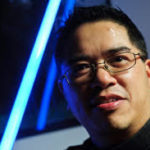 Fr. Tirso Villaverde
Pastor
[email protected]
708.429.6767 x219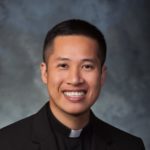 Fr. Ton Nguyen
Associate Pastor
[email protected]
708.429.6767 x216
Ordination date: May 18, 2019

On May 18, I joyfully adhered the passage, "I live, no longer I, but Christ lives in me," Galatians 2:20, to constantly conform my life to be priest of Jesus Christ.

Though I recognized that God call me to be a priest since I was a little kid, I always asked God for a specific sign of my vocation. I did not receive any answers from Him so I went to a college in Saigon. Living outside of seminary environment, I had a strong desire to go inside in order to discover if I truly had a call to be a priest or not. I was hesitating until one day people kept greeting me as if I was a seminarian. At that time, I prayed more to Jesus and everyone, especially my family, encouraged me to seek my vocation more seriously. I asked God if that was His will, I would not ponder anymore to say "Yes." In 2012, I left Vietnam to St. Joe's Seminary in Chicago and spent my first year studying English at Depaul University. Then, I spent six years at Mundelein for Philosophy and Theology.

During my seminary formation, I have been serving at St. Ita and St. Hilary in Chicago, St. Bernadette in Evergreen Park, Mary Seat of Wisdom in Park Ridge.

I am blessed to be sent to St. Julie Billiart as my first parish as a priest. I pray that together in Christ we will try our best, as a family, to help each other achieving our salvation.

Can't wait to walk/jog/hang out/chill with your families either at the parish or at your homes!

JMJ
---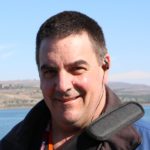 Deacon Edward Pluchar
Deacon
[email protected]
708.429.6767 x246
I am married to Sheila, our Coordinator of Human Concerns; we have 5 children and 6 incredible grandchildren. We have been parishioners of St. Julie for over 30 years.

I was ordained a Deacon in May of 2004 and have served here at St. Julie since then.

I currently assist at Mass, perform Baptisms and Weddings, and help with many of our Outreach and Human Concerns ministries.  I help with our Faith Formation program, previously as a catechist and grade level coordinator, and currently in a variety of aspects within the program, as requested. I currently serve as the Spiritual director for our St. Vincent DePaul conference.  My wife Sheila and I are the co-leads for the Parish reopening team.

I was active in Youth ministry for almost 20 years with my wife prior to moving over to Human Concerns.
---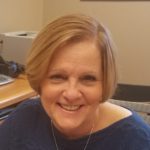 Mrs. Nancy Pfieffer
Business Manager
[email protected]
708.429.6767 x214
My husband Jim and I have been members of St. Julies since we moved to Tinley Park in 1987.  St. Julies has definitely become our second family and we are grateful for the relationships and friendships we have developed over the years.   I taught Religious Education for many years and am currently a Eucharistic Minister.  Together, Jim and I co-chaired the Capital Stewardship campaign and most recently were on the executive committee of the To Teach Who Christ Is campaign.  For the last 15 years, we have been involved in the Marriage Preparation ministry.  We walk with engaged couples through Catholic Couple CheckUp (a pre-marital inventory), Marriage Preparation (Pre Cana) and facilitate weddings.

I came to St. Julies as Business Manager in July 2012.  I previously was the Business Manager at St. Irenaeus in Park Forest.

We have three grown sons, two beautiful daughters in law and seven grandsons.  We officially mark 37 years of Pfieffer boys.  We are truly Blessed.
---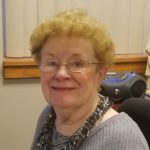 Mrs. Patricia Kmak
Coordinator of Faith Formation of Youth
[email protected]
708.429.6767 x227
Mother of three children

Elementary and High School  Teacher, Archdiocese of  Chicago

Lay Ecclesial Minister, Archdiocese of Chicago

Certified Catechetical Leader, Archdiocese of Chicago
---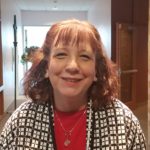 Mrs. Marianne Mueller
Coordinator of Parish Prayer Life
[email protected]
708.429.6767 x213
I have been a parishioner at St. Julie Billiart since 1974.  My husband Mark and I were married in June, 1994.  We live in Tinley Park and have a lovely little kitty named Gracie.

I did my undergraduate work at Loyola University of Chicago where I earned a Bachelor of Science Degree in Psychology.  I went on to earn a Masters Degree in Counseling Psychology from Governors State University.

My background includes working with abused women and children at a local domestic violence agency where I was Counseling Coordinator and responsible for supervising all direct client services.  I have also done crisis intervention and private practice counseling.

My present duties as Sacramental Coordinator include assisting families in planning the funeral liturgy, arranging for and assisting families preparing for Baptism and Marriage, coordinating the Ministers of Care and  assisting at liturgies.
---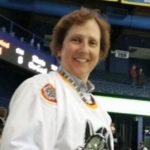 Mrs. Sue Clemons
Coordinator of Music Ministry
[email protected]
708.429.6767 x229
My husband, Greg, and I moved to Tinley Park in 1999 after living in Albuquerque, NM and Ft. Worth, TX.  My mom and brother lived in Orland Park and, while visiting, I would attend St. Julie with my Mom.  Shortly after we moved here, Deanne (retired music director), put an ad in the bulletin for an accompanist for the adult choir.  Even though I hadn't touched a piano in 15 years, I contacted her, auditioned and have been accompanying for choir and Mass ever since.

I grew up in "beautiful, downtown" Burbank and attended religious ed classes and Mass at St. Albert the Great Parish. Greg and I were married there and, even though we lived out of town when our sons were born, both of them were baptized there.

We have been referred to as the "von Trapp" family because all 4 of us are musicians and if you are a parishioner, you've seen and heard my entire family play at Mass for some special occasion.   Greg is a band director and head of the music department at Harper College and plays trumpet.  Our son Ben plays trumpet and older son John has been involved playing the piano for Mass for many years.  Both of them are also band directors.

I taught band in high school and junior high for over 31 years before retiring last year.  I was asked by Father Lou to take over leading music ministry in November of 2019 and was hired as permanent music director in February, 2020, just before the pandemic began.
---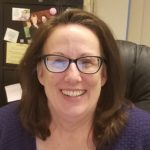 Mrs. Sheila Pluchar
Coordinator of Human Concerns
[email protected]
708.429.6767 x232
I am married to Deacon Ed or as folks like to say, "You're Deacon Ed's wife!"  I am.  Happily.  We are parents to five wonderful children, who grew up and have given us six amazingly perfect grandchildren.

Our family have been parishioners of St. Julie for over 36 years.  This is our faith home.  It has been the absolute best place to raise our children.

I was the Youth Minister for 20 years before taking on the role of Human Concerns Coordinator in 2016.  This has allowed Ed and I to work with Parish Outreach, Peace and Social Justice Concerns, all Life issues and several other ministries.

We most recently co-led the parish Reopen Team.

God is Good!
---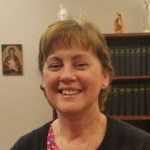 Mrs. Karen Calcagno
Bookkeeper
[email protected]
708.429.6767 x223
I attended St Gerald's grammar school in Oak Lawn (2nd grader during the tornado of '67) and Queen of Peace High School in Burbank. I graduated from Loyola University with a degree in Public Accounting and am a CPA. 

My husband's name is Jim (St. Francis of Rome – Fenwick High School – Loyola University) and we have two children, who both are graduates of Cardinal Joseph Bernardin School. Our daughter is a Mother McAuley High School grad and is now a senior nursing student at Lewis University. Go Flyers! Our son is a Brother Rice High School grad and is now a Sophomore at the University of Notre Dame. Go Irish! 

My husband and I have been parishioners of St. Francis of Assisi Parish in Orland Park for 28 years and were married at St. Walgreen! 

My corporate career spanned 17 years working in executive accounting roles, before retiring to raise my children, and becoming a nearly full-time Catholic school and parish volunteer. 

Before coming to St. Julie, I was a member of the Scrip team and served as the School – Parish Liaison between our regional school, Cardinal Joseph Bernardin and its four sponsoring parishes; St. Elizabeth Seton, St. Francis of Assisi, St. Julie Billiart and St. Stephen Deacon & Martyr. 

 
---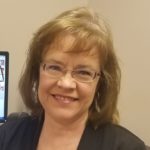 Mrs. Barb Theis
Coordinator of Media/IT & Office Aide (Music Ministry)
[email protected]
708.429.6767 x231
My husband, Al, and I have been parishioners at St. Julie Billiart since we moved to Tinley Park in 1985.  The parish was so welcoming, and truly became our spiritual home. Almost immediately, I got involved in music ministry, first as a member of the adult choir, then as a cantor and guitarist, regularly leading the music at weekend Masses.  Along the way, I also served for six years as a 6th grade catechist in our parish Religious Education program.  I am still actively involved as a cantor to this day.  Music ministry first became dear to my heart as a 16-year-old member of the Folk Group at St. Bede the Venerable in Chicago, where I regularly sang and played guitar as a member of that group.

In 2003, I was hired as a part-time staff member at St. Julie to assist our directors of music and liturgy.  In 2013, I was asked to take on additional responsibilities, especially in the area of information technology, and moved to full-time as the parish Liturgy and Technology Assistant.  It was also in 2013 that I earned my B.A. in Interdisciplinary Studies from Governors State University, following years of classes as a part-time student.  As part of my degree, I completed minors in Business Administration and Management Information Systems.  I enjoy working creatively with technology to assist in parish operations and promote the mission of our church.

Currently, I serve as Coordinator of Media/IT, while also continuing in a support role for music ministry.

Al and I have five children and three grandchildren.
---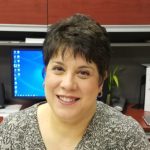 Mrs. Jean Aiello
Receptionist / Front Desk
[email protected]
708.429.6767 x210
I am one of two part time Administrative Assistants in the Religious Education Department.  I started here in June of 2015.  I enjoy being part of this ministry and being able to connect with our SJB community.

I have been a member of St. Julie Billiart since 2003.  I live in Orland Park with my husband and daughter.  We feel proud to be part of this great parish.
---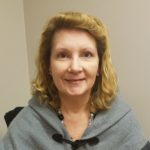 Mrs. Peg Siebenaler
Office Aide (Faith Formation of Youth)
[email protected]
708.429.6767 x217
I became a member of St Julie Parish in 1997 when my family moved to Orland Park.  In 1999, I began teaching as a catechist to journey with my eldest daughter in her Religious Education studies.  As a mother of 6, my journey with my children and as a catechist in religious formation continues.  Consequently, in June 2015 I was hired to work part-time.  I have a passion for Religious Education and a love for the children of St Julie Parish.
---
Ms. Cathryn Seitz
Receptionist / Front Desk
[email protected]
708.429.6767 x210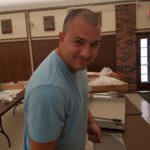 Mr. Matt Pfieffer
Coordinator of Maintenance, Grounds and Facilities
[email protected]
708.429.6767 x228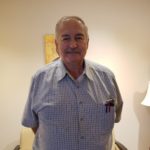 Mr. Dave Dobrynski
Custodian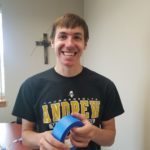 Mr. Colin Gallagher
Projects Custodian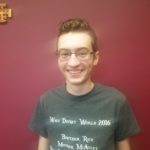 Mr. Jim Calcagno
Summer Custodian